 Reviber
Four months ago, we here at greensplash embarked on a journey. A journey to elevate our client Reviber's social media presence to previously unseen levels. Armed with a brief, a target, and a handful of chocolate digestives, our Sorceress of Social Media began to work her marketing magic.
View Facebook
Facebook
On Reviber's main Facebook page alone, likes, followers and page views all more than doubling during this time as a result! With this careful and strategic planning, Reviber posts made their way into a whopping 71,260 newsfeeds! That's enough people to fill the Titanic 20 times over! Shocked face!
This is twinned with the Reviber Lifestyle Community page, a safe haven where active and newcomer alike have a shared arena in which to share their experiences and advice with one another. The community pages success was slightly more measured but picking up the pace as time has gone by, with 2,100 members either joining by themselves or being added by others – a testament to the success of the page's competitions.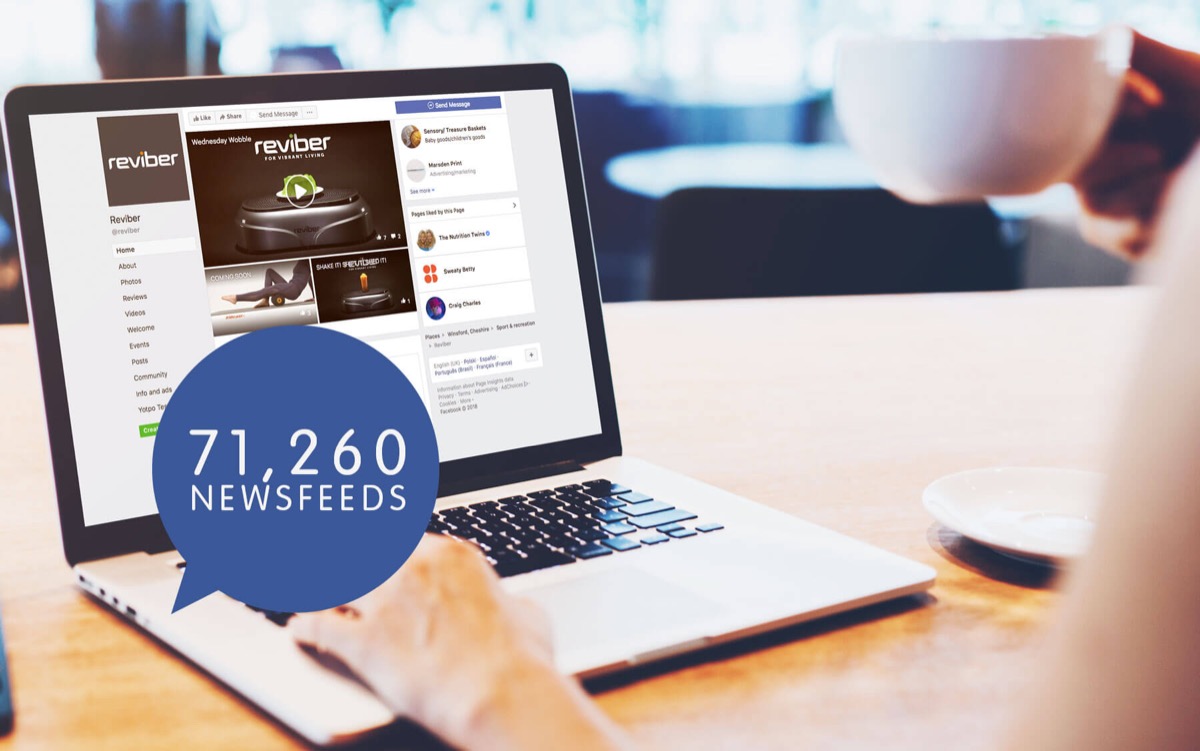 Instagram
Across to Instagram, and the success continues, with the following for Reviber (which started out life at just 2), increasing by a thumping 19 TIMES! This in itself is impressive enough but add to that a paid post gained an incredible 1178 likes! That's 1177 more than me!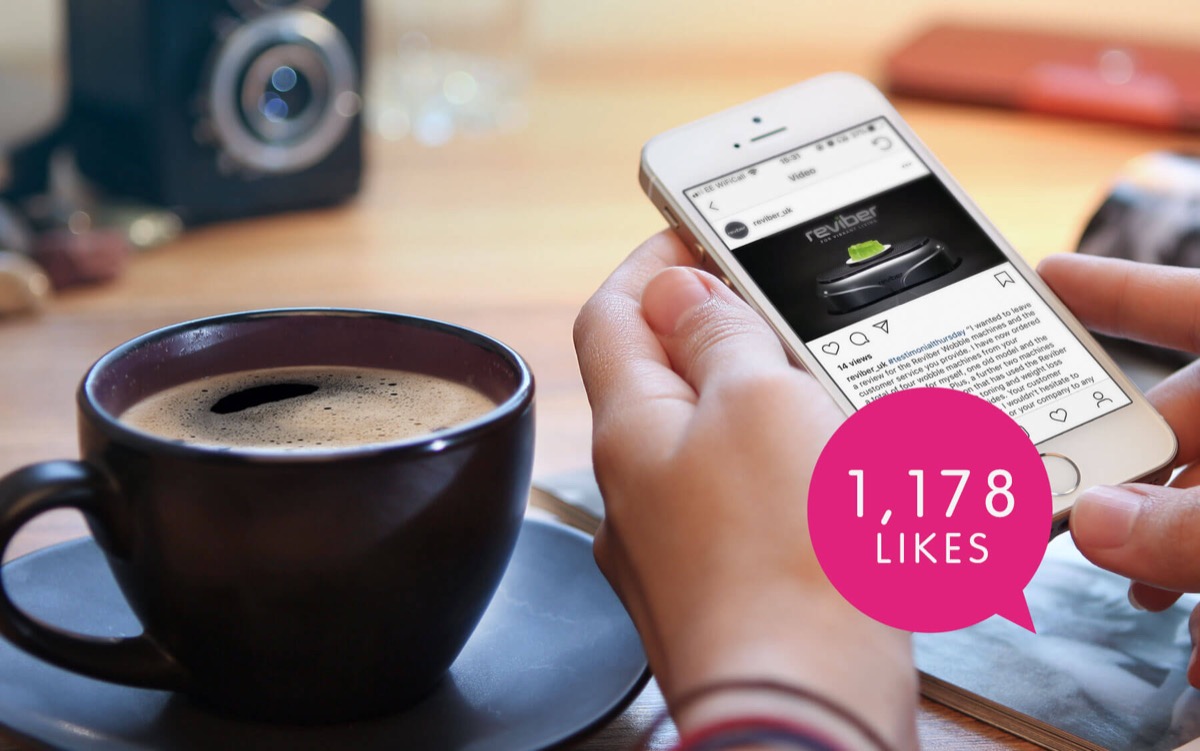 Pinterest
Pinterest is without a doubt where the most marked improvement has been noticed. Reviber had previously never been present on Pinterest, an excellent suggestion by our marketing maestro! Initially, 89 people visited the Reviber page, a number which has astronomically soared to 11,281! This breaks down to 305 people in a single day!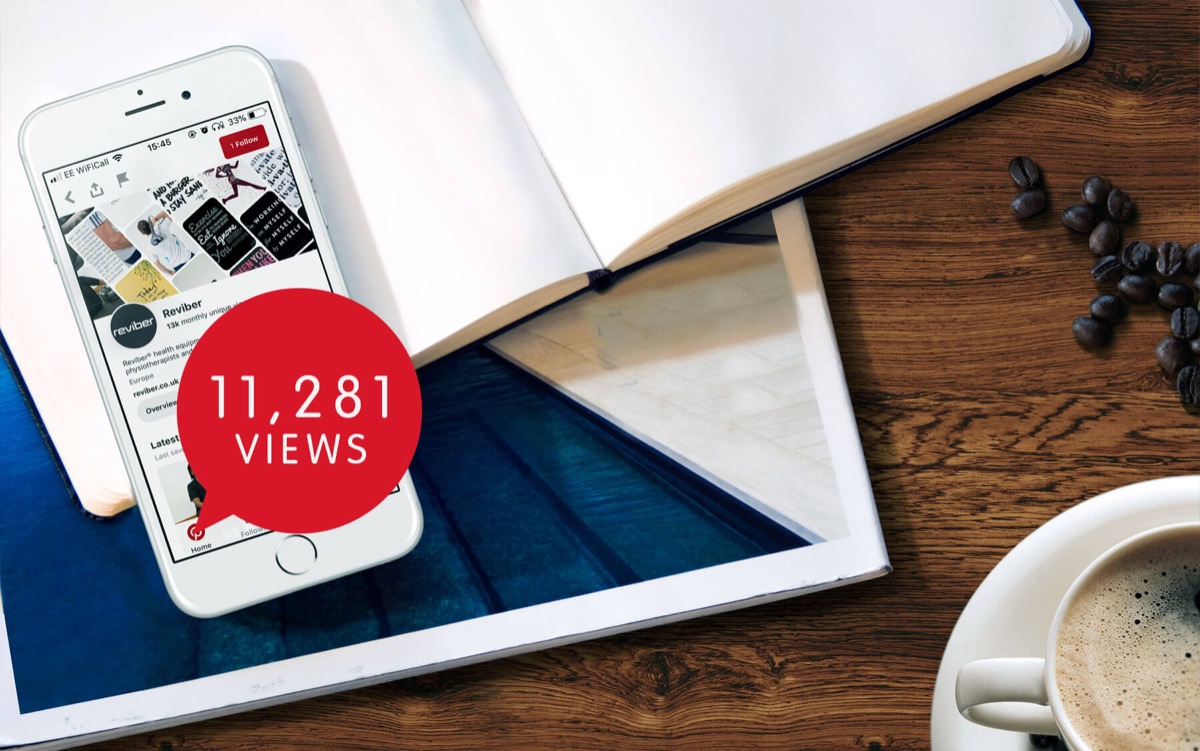 In a world where everybody wants to have better bodies, feel better, and become healthier, promoting a company in charge of health and fitness was a perfect and fruitful partnership. Indeed, this would prove to be true, as the figures increased impressively under our experts' watchful eye.

Marketing Matriarch
It is safe to say, our marketing Matriarch knows her stuff, as the results clearly show! Never has the prospect of getting in shape been more appealing. The use of paid adverts has been an effective tool, one which will surely be put to further use in the future. If this is what has been achieved in a few short months, we await with bated breath the results of a long-term relationship, one we feel will be a prosperous one. With the Reviber range constantly expanding, and our bag of marketing tricks bulging, we feel their I no limit as to what we can achieve together!
View Facebook