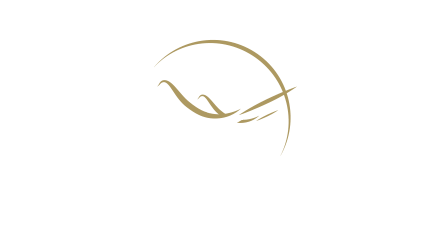 Brand and Marketing Project - Bettws Hall
Bettws Hall presented greensplash with the unique opportunity to work with one of the largest and most successful shooting and hatchery businesses in the UK, taking its creative ingenuity and technical expertise to the top of its game.
View Website...
Marketing Collateral
Print material, press advertisements and other marketing collateral were created to work in conjunction with the new identity to generate increased brand awareness and command a premium market position.
Bettws Hall looked to greensplash to create a consistent brand and theme across web-design, print materials and other marketing needs.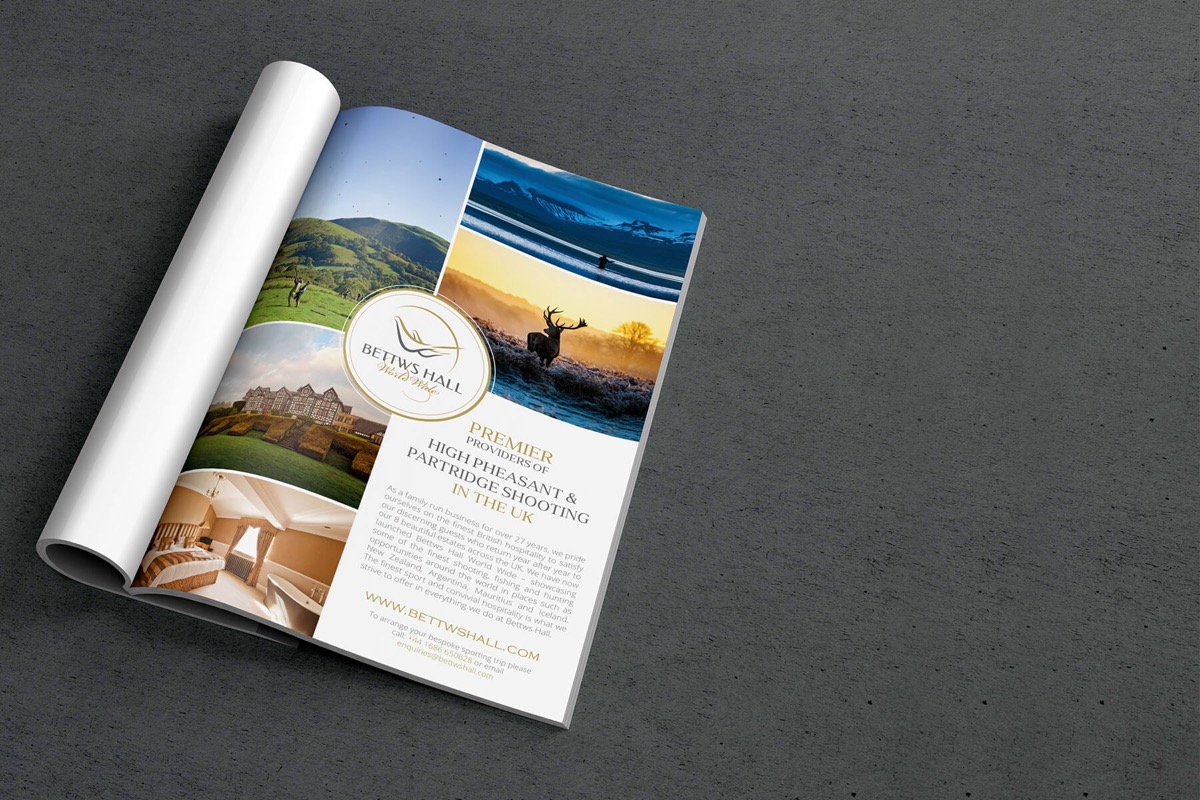 Exquisite Website
An elegant website with optimum SEO and accompanying marketing materials to portray a luxury offering in a unique market.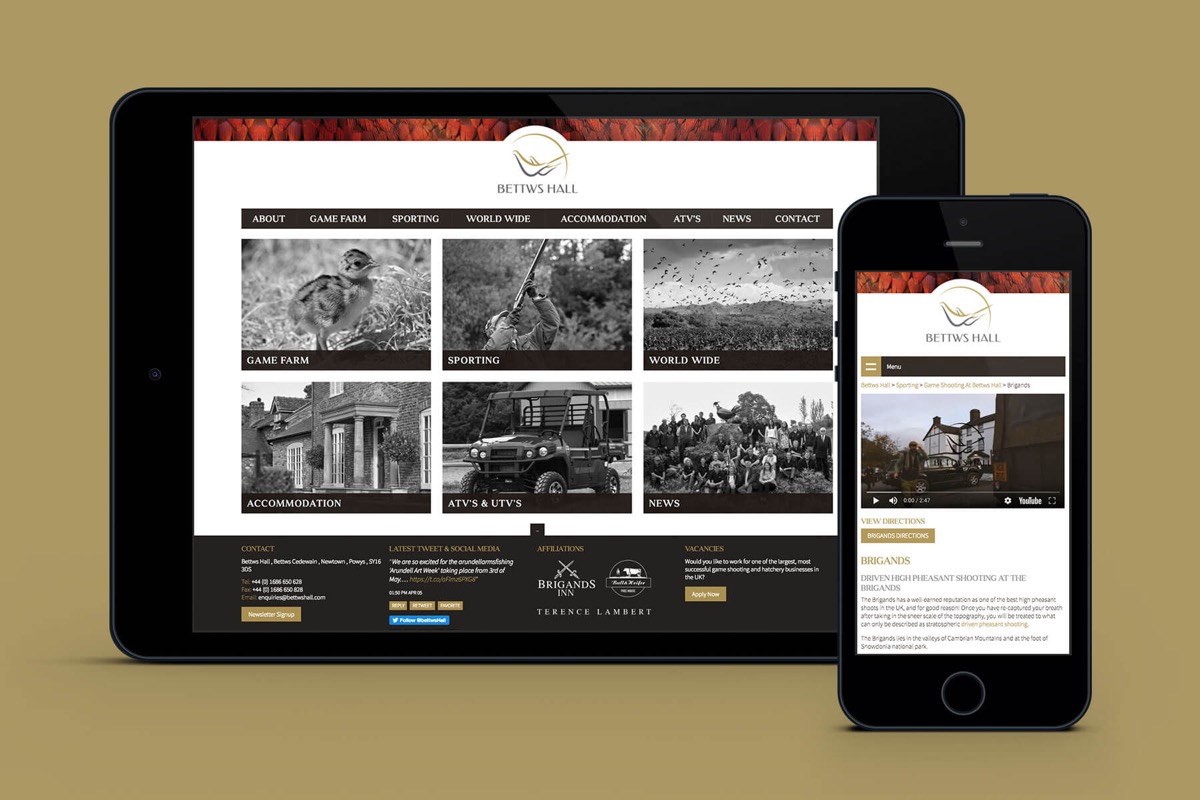 Following the greensplash rebrand, a new exquisite and responsive WordPress website was launched to showcase the stunning location and offerings, featuring bespoke and interactive functionality.
As is commonplace at greensplash, extensive search engine optimisation (SEO) is completed monthly to build and maintain the client's visible online presence.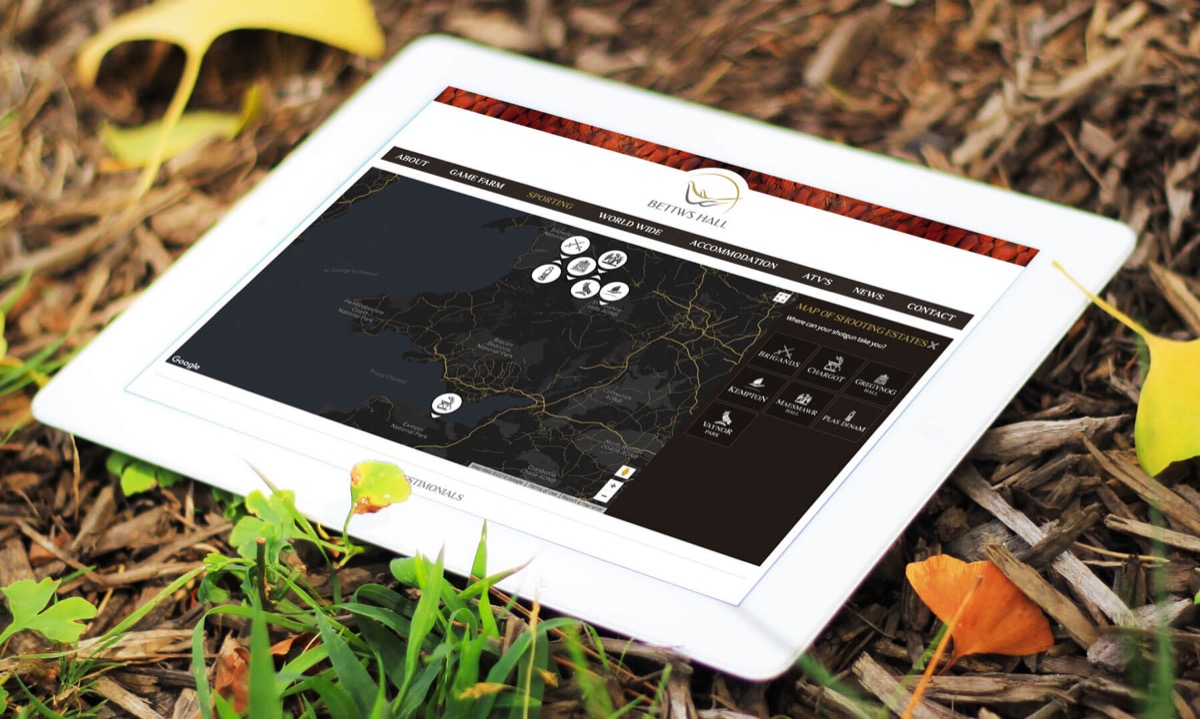 Additional material such as print artwork for magazine advertisements, display stands and bespoke vehicle branding for its fleet of commercial vehicles has ensured that the Bettws Hall brand achieves a wide reach.