Leaguelight
Leaguelight had a very clear vision in mind for their self-developed platform, which already had a presence online but they were struggling to convey and market the concept to potential users. Leaguelight approached greensplash to assist in writing the copy for the home page, alongside creating a fresh design using the new branding that had been developed to establish a clear brand identity and messaging that represented what Leaguelight stands for.
Visit Website

Branding
Leaguelight is an interactive social media platform for competitive sports leagues – and so the easy to read fonts and blue and white hues were used as recognisable features of other popular social media platforms. The use of up-and-down arrows in the logo symbolises the positioning in leagues and this concept can be seen referenced throughout the home page design for brand reinforcement.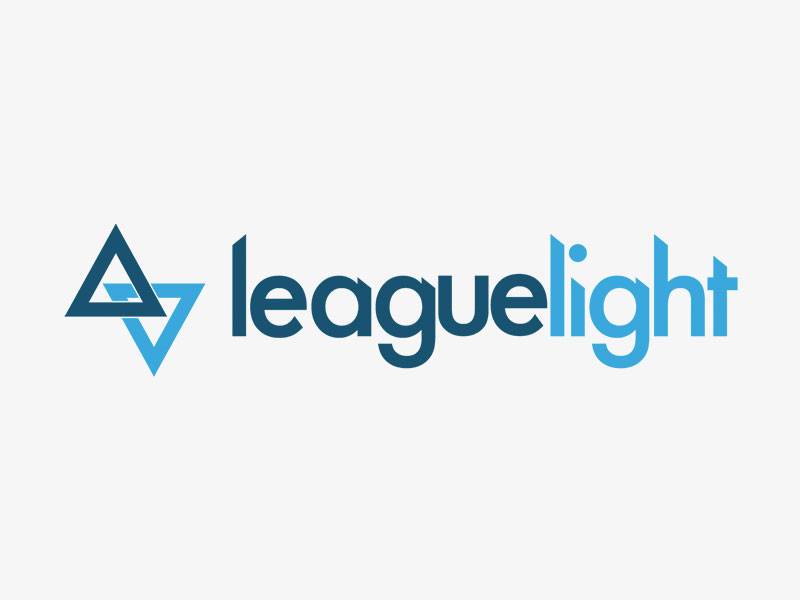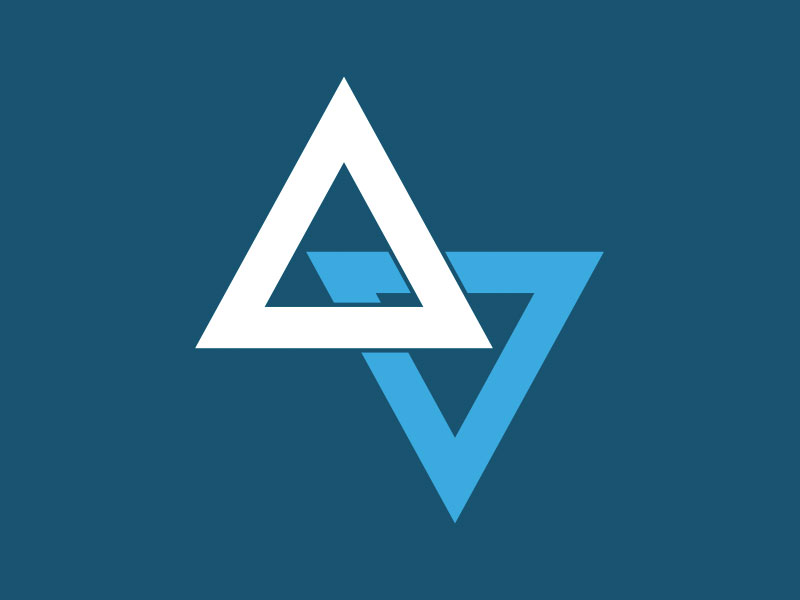 Copy
The key messaging to be conveyed within the copy was that Leaguelight exists to be enjoyed by everyone and to inspire friendly competition and social interaction within the community. It's ease of use and abundance of features needed to be communicated clearly to appeal to all target audiences. To encapsulate the more light-hearted and fun nature of the platform, the copy makes use of a play on words with popular sports terms and phrases.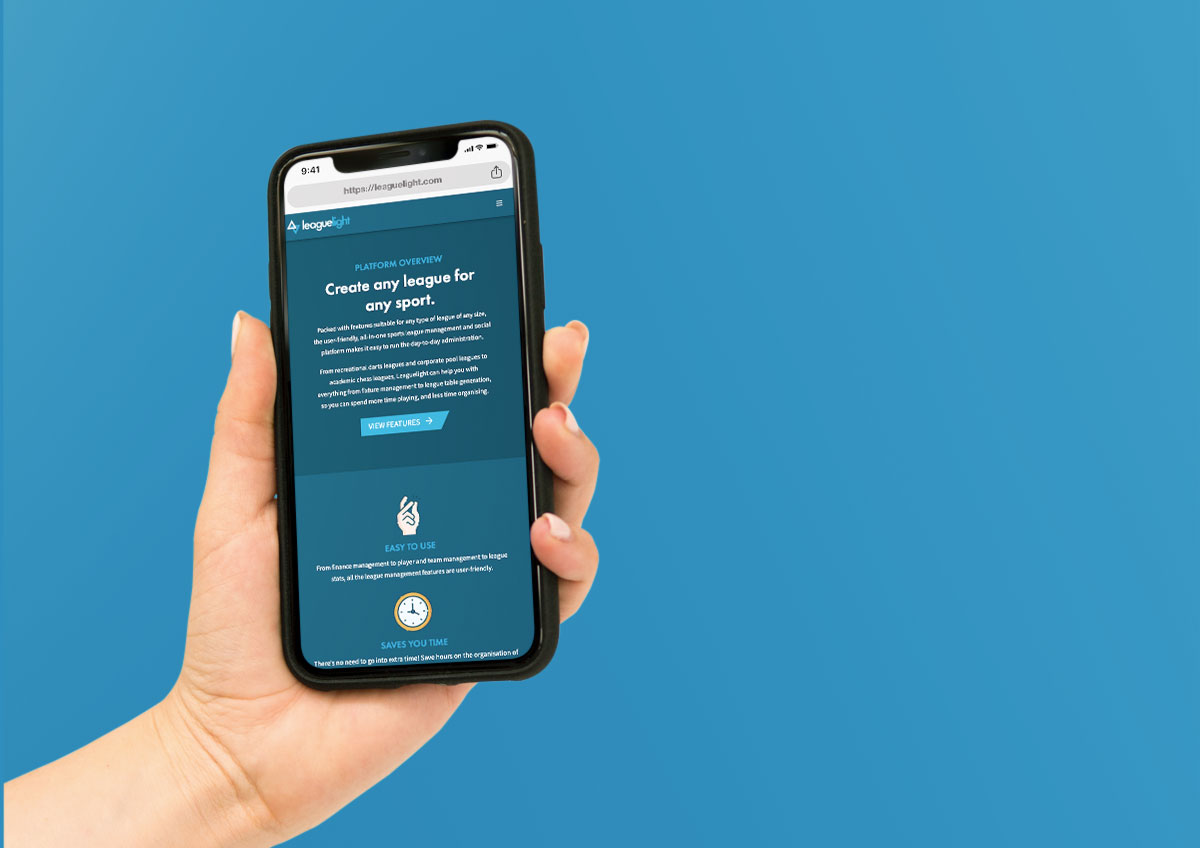 Web Design
It was important to Leaguelight that clear messaging came out through the website's design to inform website users on what the platform is for, who can use it and what great features it has, all to be conveyed in a very simple way. A good user experience was crucial to the success of the platform. Influenced by the copy, we created a simple design enhanced with sport-related imagery that would allow the viewer to easily move between sections to find the information they are looking for.
As we were not tasked with the actual development of the platform, design mock ups were created along with a style guide to pass to Leaguelight to implement very easily.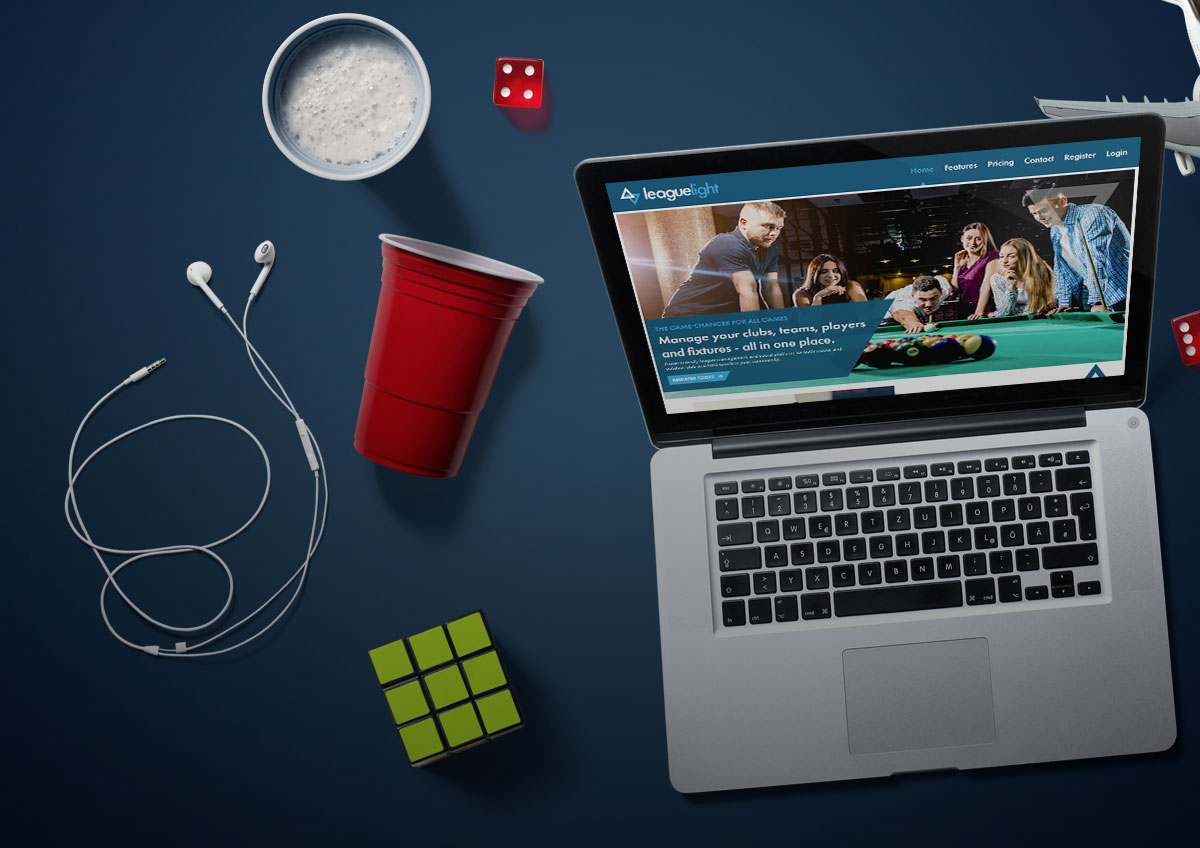 SEO
SEO support was provided on the self-built platform, with extensive keyword research carried out for use within both the copy and to ensure the back end of the platform was fully optimised.
Testimonial
"The team at greensplash were very friendly and professional from the start. While working on my project, they were highly responsive with revisions and changes. The communication and project management were great too, bringing in various resources as and when needed to help me deliver a great looking project on time. I would have no hesitation in recommending greensplash."
Visit Website
To view this new website, have a look here:
Visit Website