Pathways CIC
Pathways CIC is an innovative Social Enterprise delivering a range of pioneering health, work and wellbeing programmes across the North West of England. Their services are targeted at healthcare professionals but also directly to individuals who could benefit from the services offered.
The challenge was to create a website that clearly spoke to both audiences to ensure all users could find the information relevant to them, alongside making it clear what the organisation does and the impact that it has.
Visit Website

Website Design
With the Pathways CIC brand already established, this needed to be rolled out across a new website in a clean and simple way. Ease of navigation for both audiences was key, so the design needed to support this with plenty of call to actions and representative imagery for each audience.
The site needed to appeal to healthcare professionals with a corporate but non clinical style, clearly focussing on health and wellbeing themes in a way that wouldn't alienate individuals who may benefit from their services. To accomplish this, the design made use of a lot of white space and muted greens and blues typically associated with the healthcare industry, which was then softened with curved lines and rounded shapes to appear approachable for all audiences.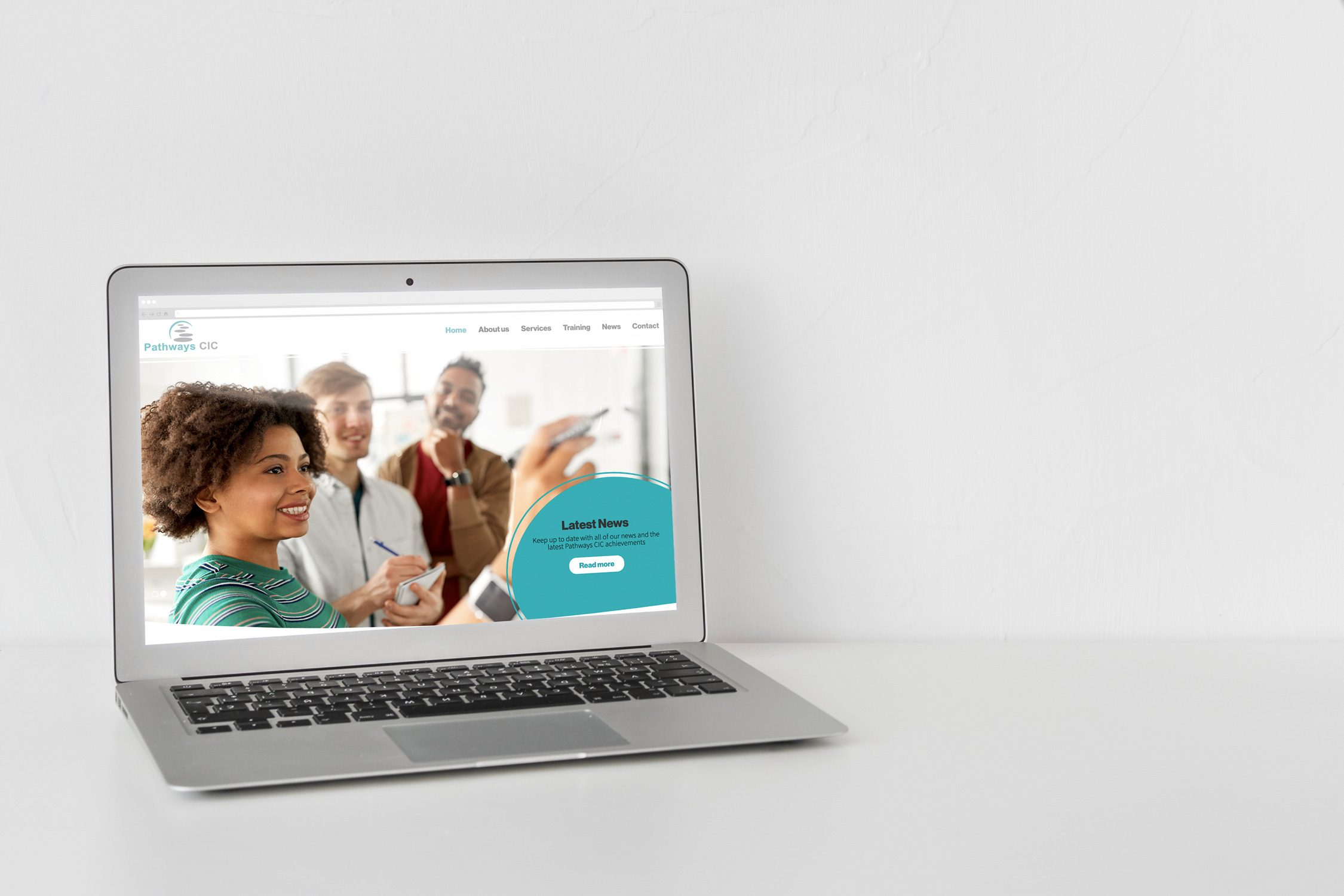 Website Development
It was important to Pathways CIC that they could update all of the website content themselves, so a bespoke WordPress CMS was integrated with ease of use in mind. The site is fully responsive, and complies to WCAG 2.1 Level AA accessibility standards to ensure inclusivity for all website users. Flexible content layouts were offered to ensure a variety of layouts could be offered across the site to keep it engaging, along with a Twitter feed to allow regular updates to feature on the home page. Secure referral forms are also in place which was a key requirement considering personal information will be entered into the website.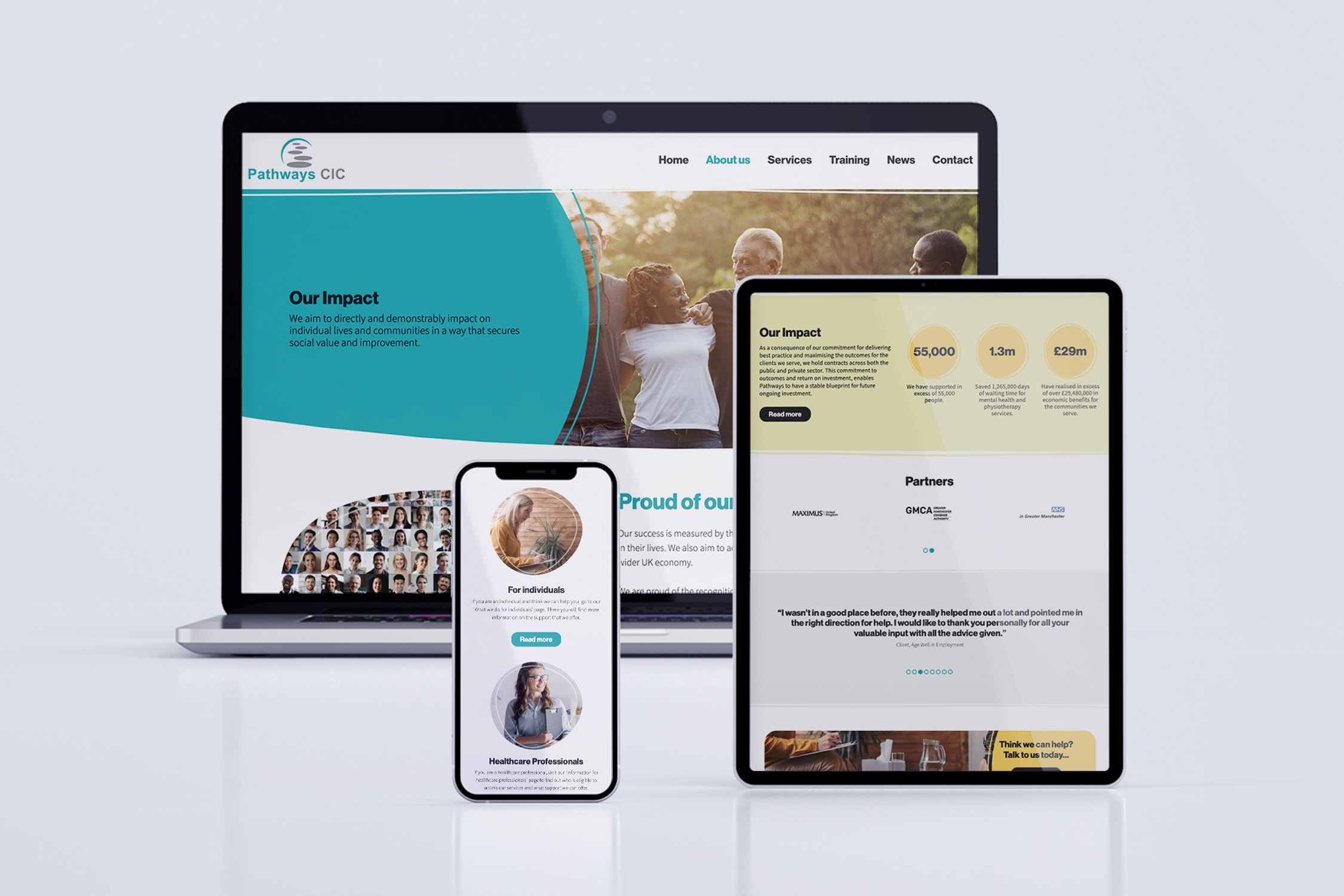 Copywriting & SEO
Like the design, the copywriting was the main challenge to ensure that the site spoke to all audiences clearly. A professional yet friendly and approachable tone of voice was needed while being careful not to include any medical jargon that could potentially alienate individuals who are wanting to access their services. The copy also needed to guide people through the site and make it easy for them to find the information and support services they required. A key message to be conveyed was demonstrating the impact that the organisation has through promoting health and mental wellbeing, keeping more people in work, and ultimately taking pressure off the NHS health services.
Since there were two main target audiences, it was crucial that the correct keywords were used throughout the site in order for each audience to easily find the site in search engines. Through extensive research, our SEO experts were able to determine the keywords that each page would rank for, and then ensured the site was fully optimised to drive more traffic to it.
To view this new website, have a look here:
Visit Website