Web Design Cheshire Restaurants
As a web design Cheshire restaurants marketing agency, we know what to do in Cheshire, it's fine dining and wine. There are many beautiful pubs and restaurants scattered across this beautiful county, we are truly spoilt for choice.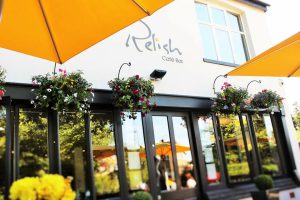 The small market town of Knutsford, with its narrow-cobbled streets has its links to royalty with King Canute having passed through and therefore, giving the town its name.
The narrow footpaths that lead to an eclectic mix of popular public houses and fine dining restaurants.  They were built this way to ensure that ladies would walk in single file and not hold hands with their significant other. Whilst times have changed, this small Cheshire towns footpaths haven't. They also aren't too friendly to those in heels. Located near Cheshire's Golden Triangle and on the Cheshire Plain between the Peak District to the east and the Welsh mountains to the west.
Knutsford and its surrounding villages are affluent and sought-after residential areas. The properties are rated as some of the most expensive outside of London. Knutsford is a dormitory town for people working in Manchester and Liverpool.
Residents include: Coronation Street actress Barbara Knox and comedienne Sarah Millican; it is an area particularly popular among footballers, being home to Peter Crouch, Sam Ricketts, Michael Jacobs and Phil Jagie lka.
Northwich is the next market town on the list. It has recently undergone a transformation with the Barons Quay development.  This Cheshire Town has seen a huge number of independent bars and restaurants opening.
Web Design Cheshire Restaurants Clients
Once deemed one of the worst places in Cheshire for a night out, it is now gaining support from locals and people further afield.
There are microbreweries and Italian restaurants popping up.  As well as the state-of-the-art Odeon Cinema, it really is the place to be. A little further down the road, there is the sleepy village of Hartford. A typical Cheshire village surrounded by the countryside, there is also a selection of wonderful bars and restaurants. Relish has now been established 9 years this year and is a firm favourite of the locals http://www.relishhartford.co.uk/
Leading on, there are other well-known local pubs are the Red Lion that is run by Julio & Cathy Iglesia (yes, really).  Most noteworthy is the Coachman (a greensplash web design cheshire restaurants client) that is a former coach house and situated across the road from the railway station that connects Hartford to the rest of Cheshire, Merseyside and even London.
Web Design Cheshire Restaurants – Chester
Cheshire has its own beautiful city of Chester. Chester is a city in northwest England, founded as a Roman fortress in the 1st century A.D.  Chester has extensive Roman walls made of local red sandstone. In the old city, the Rows is a shopping district distinguished by 2-level covered arcades and Tudor-style half-timber buildings.
A Roman amphitheatre, with ongoing excavations, lies just outside the old city's walls. With its medieval buildings, designer shops and a HUGE selection of pubs, bars and restaurants, there is most certainly something for everyone.
With the River Dee running through and a majestic cathedral, the setting is one of splendour for a night out for fun and frolics.
Another village famed for its pubs is Mobberley.  Leading to it not just being the largest parish in Cheshire, it is the largest parish in England. With its winding lanes and a pub down everyone, there is certainly a country feel to every eatery on offer to you.
Web Design Cheshire Restaurants – Contact us
To find out more about web design Cheshire restaurant marketing, click here