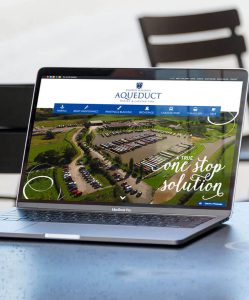 WEB DESIGN CHESHIRE
Greensplash is the award-winning web design Cheshire agency based in the heart of the county.
Established in 1991 by Karen and Andy, they opened their first office a stone throw away from what is now greensplash HQ.  Paddock View in the sleepy Cheshire village of Hartford.
Greensplash has become well known for designing websites that are outstanding and incorporating innovative web development techniques.  Ensuring we deliver beautifully crafted websites to the client.
Ranging from world leaders in the pharmaceutical industry.  Local SME's are also part of our long list of clients are not just local to us.  We have a global client base.
Our Office, Paddock view, is built from Cheshire brick.  A modernised Victorian building that has some original features including  exposed brick walls contrasting with the funky interior, it is the perfect creative hub for our delectable designers to be inspired.
Web Design Cheshire Pooches
Let's not also forget the creative canines, Boo and Sidney.  They work in the office 3 times per week. Sidney moved all the way from Belfast to join us at our web design HQ. With their wise business minds, they offer a huge input to our designs. Well, they offer us lots of snuggles and try and steal our lunch!
Web Design Cheshire – Media types
All the fun aside, we are serious about what we do. If you want a new web design for your business, we will start with the foundations and set something solid from our initial meeting with you. We will create design concepts for you to choose from and then we will complete your website build using each pixel like bricks.
With the importance of different types of media being incorporated into websites, we are actively developing video content.  Not only for us but for our clients. A government consultancy firm based in Macclesfield came to greensplash to ask us to create a business website design that explains what they do. Using animation, we put together an engaging and concise video showcasing their services.  Also the step-by-step process of what they offer. Uploaded to YouTube the video was also a detrimental feature of their web design Cheshire.
With the county famed for it's waterways, we have worked with both Church Minshull Aqueduct Marina and a locally based narrowboat company.  Designing websites that are both interactive and eye-catching. E-commerce is also an important part of web development.
As you can tell, our clients mean the world to us and as a web design Cheshire company, we are at the top of our game.  Skills, knowledge and creativity are the best in Cheshire. You only have to look at our portfolio to realise why we are the award-winning, Cheshire based web design agency that we are.
Find out more about our web design Cheshire services here: https://www.greensplashdesign.com/design-services/ or contact us.