Body Positive
Body Positive is an organisation committed to providing a range of innovative services for sexual health and LGBT+ communities. Having been established for over 25 years, the charity itself and the services that it offers have changed dramatically over that time, meaning their website was outdated and didn't accurately reflect the charity as it stands today.
Visit Website

Three different audiences
They now have three sub-brands under the Body Positive umbrella, namely SexSmart, Technicolour and Silver Rainbows which appeal to three different audiences. It was important to the charity to create a space that represented each audience through three mini-websites within the main Body Positive website.
The main goal of the new site is to not only be informative about the work that the charity is doing, but also to provide a positive and friendly space that all website users can resonate with, no matter what stage of life they are in.

Web Design
As is the case with many charities, the design of the website needed to appeal to a number of different audiences. With 4 separate brands to consider as part of this, it was important that one theme linked all 4 areas of the site to bring consistency throughout, and to make it easily identifiable that the whole site is indeed part of the Body Positive umbrella.
Each sub-brand has their own mini sitemap, meaning the content for each section is relevant and appealing to each target audience, with the imagery demonstrating inclusivity and representation. While users are navigating the website, it was important to make it easily distinguishable through the use of colour as to which section they are browsing, along with making it very easy for users to switch in between sections if they choose to.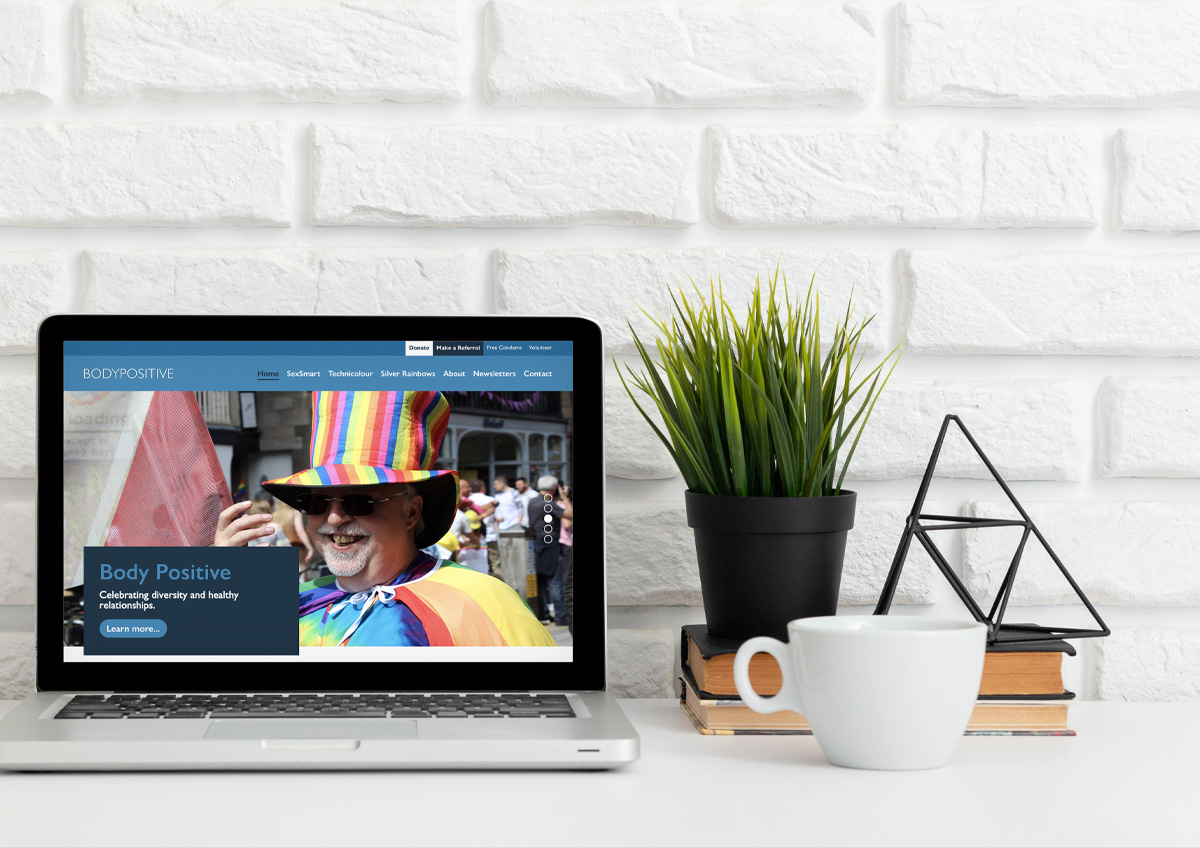 Development
The new website needed to be simple to use and easy to navigate for all audiences. With the ability for users to download newsletters and browse local events, the site needed to provide the charity with an easy to use CMS that would allow any updates to be made with ease when needed. A bespoke WordPress CMS was integrated for this reason. The site is fully responsive as standard with all websites that we build, and is compliant to WCAG 2.1 Level A accessibility standards to ensure inclusivity for all users.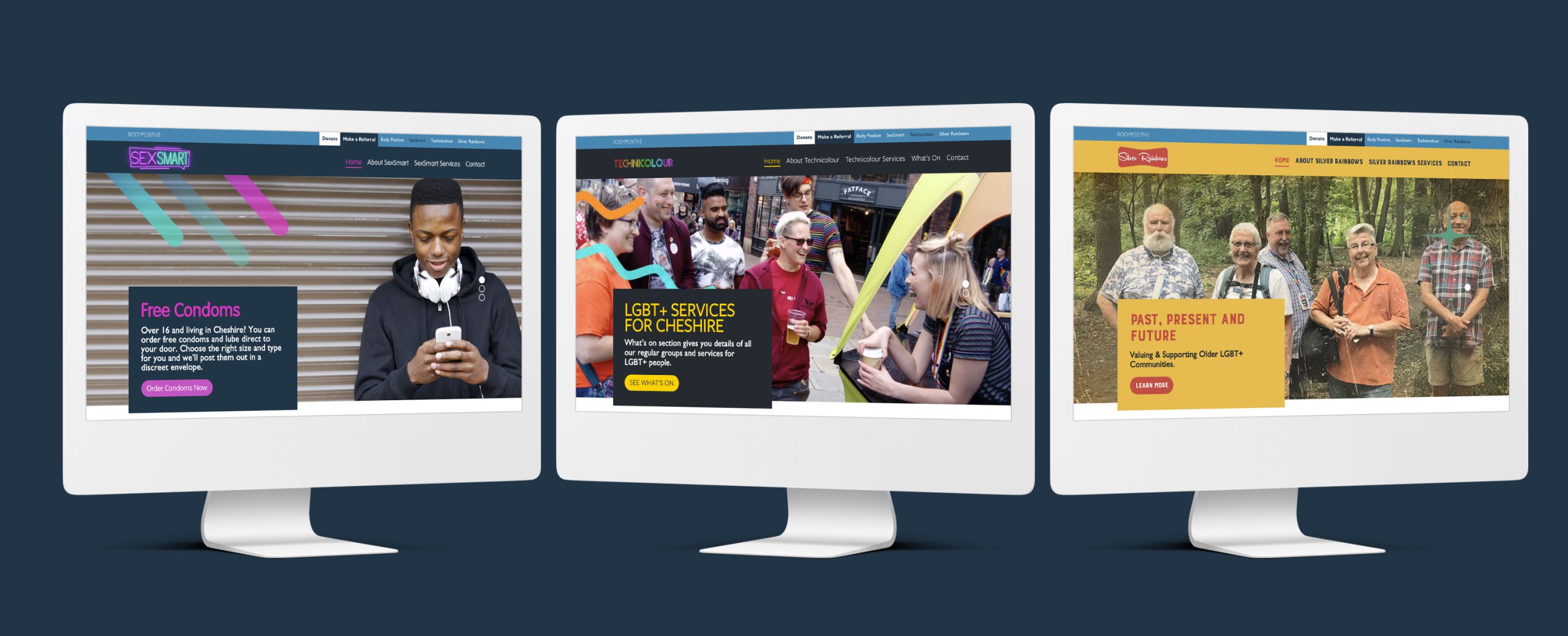 Visit Website
To view this new website, have a look here:
Visit Website