Many of us use Instagram for posts of our nights out, the delicious food that has been served at our favourite restaurant, the sultry selfie or our pampered pets but as an e-commerce business, did you know you can now give your customer a seamless shopping experience from Instagram, directly to your online store.
A relatively new concept, this is currently only available in a handful of countries but thankfully good old Blighty is one of the chosen ones. It's a fantastic way of generating more traffic to your website and expanding your audience and, hopefully, your customer base.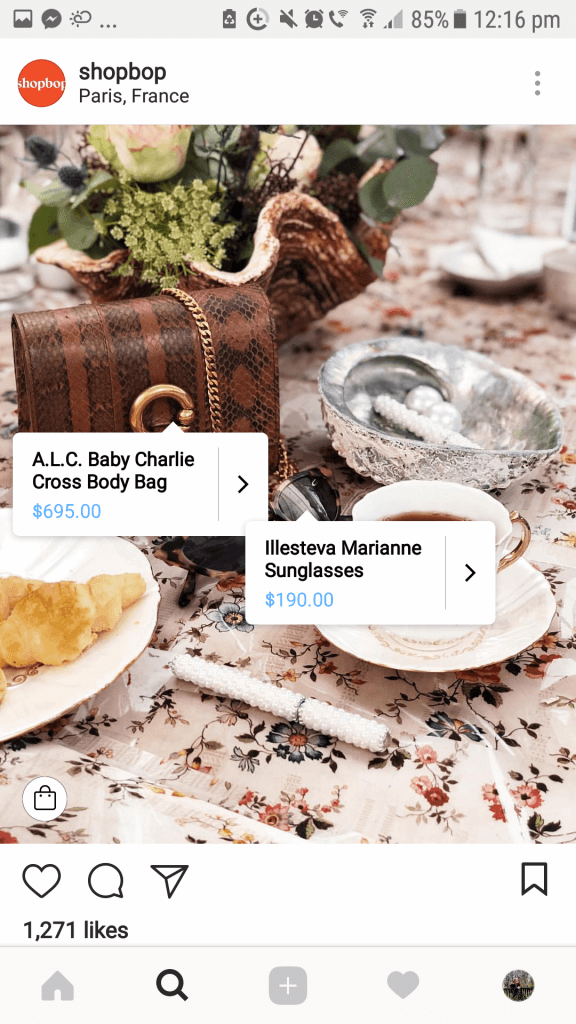 How to be approved for Instagram Shopping
Providing you sell physical goods that conform to Instagram's/Facebooks commerce policies and merchant agreement and you have converted your Instagram account to a business profile that is also connected to a Facebook catalogue, Instagram will review your account (usually a few days) and once approved you will have the ability to turn on product tagging (see below).
What is shopping on Instagram?
Once your business account has been approved, you are then able to post a stunning and captivating photograph of your perfect products and using the new tagging feature, you can tag the product with the name, the cost and then link this directly back to the product on your fabulous, greensplash designed e-commerce website. This gives the Instagram user a simple and seamless shopping experience.
Is it worth it?
YES! Some businesses are reporting traffic increase of 1416% – yes, really – since setting Instagram Shopping up with others reporting revenue increases of up to 20%. Social commerce is only going to get bigger so, we would highly recommend you start consider this as soon as possible! If you want some guidance, we are here to help too. It can always be a daunting prospect to try something new but we are passionate to help your business grow and we will work with you to get this in place.