Web Design Project - Rejuvo JPCS
Rejuvo JPCS approached greensplash to design a fresh and engaging new website that truly reflects their brand.
Visit Website...
Web Design
It was essential that the website conveys the quality of the products used, the high level of service provided, and the company's ethos in a way that is visually appealing, offering an interactive experience for the end-user.
With a sleek, professional and easy to navigate site, the key message that Rejuvo JPCS is a company that takes pride in its work and everything that it does is clear to see on all pages. Professional photography was vital to convey this message, demonstrating clearly the vast improvements made in communities.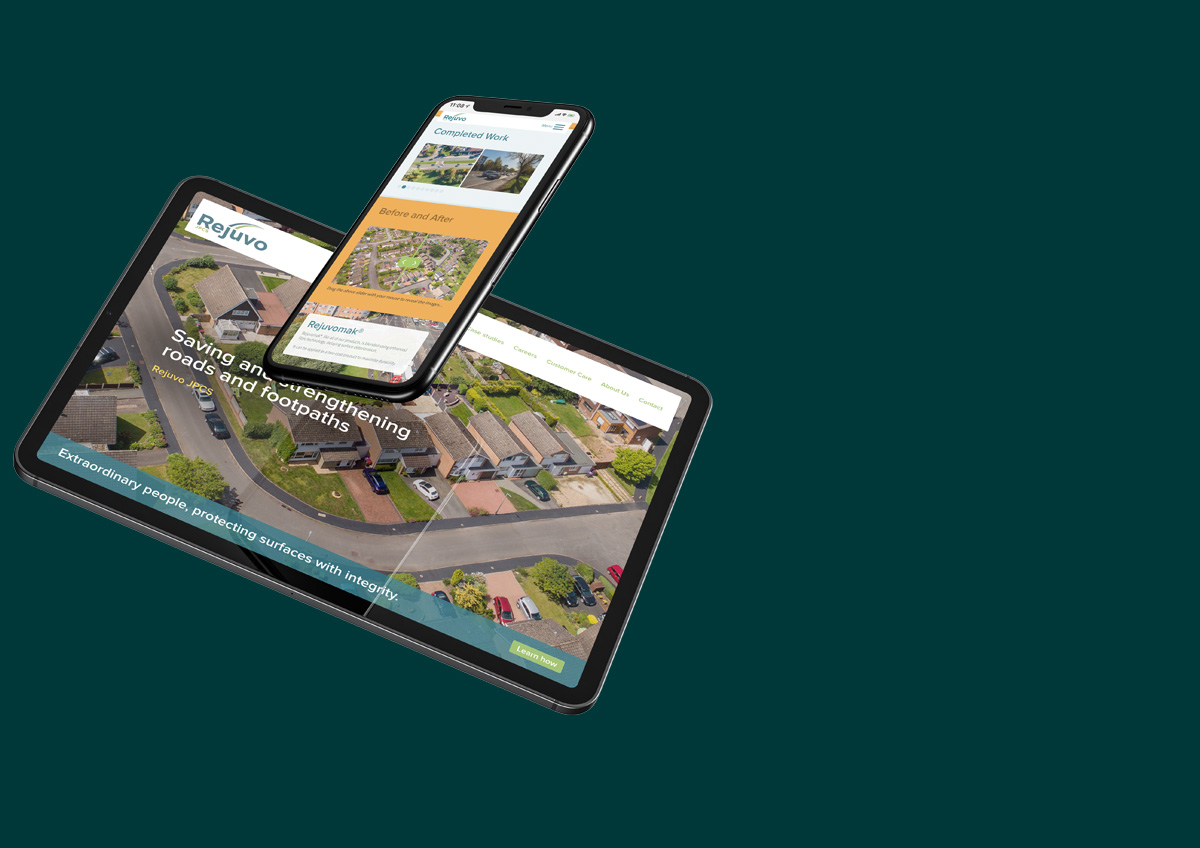 Photography
Professional ground and drone photography features throughout the site to demonstrate the quality of installations completed across the country. An interactive image slider tool allows the user to see before, after and re-visited shots to demonstrate the vast improvements made to surfaces, and the longevity of the products used.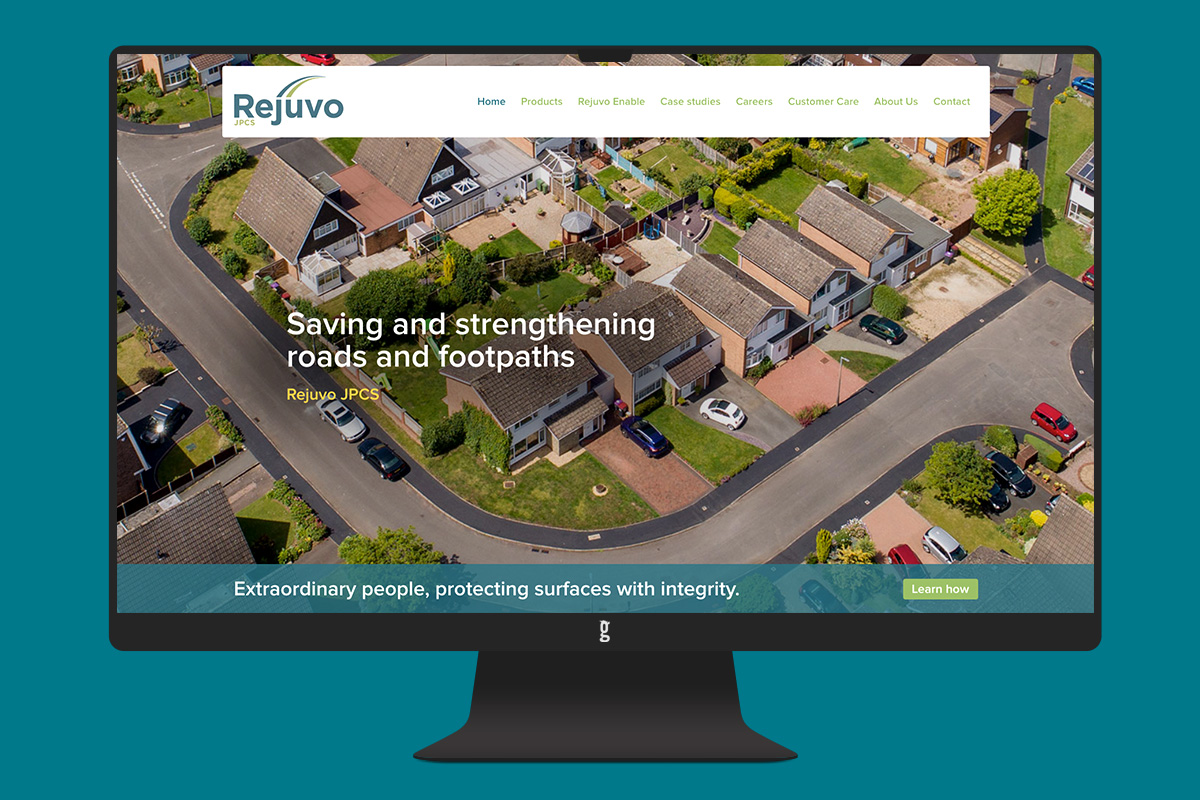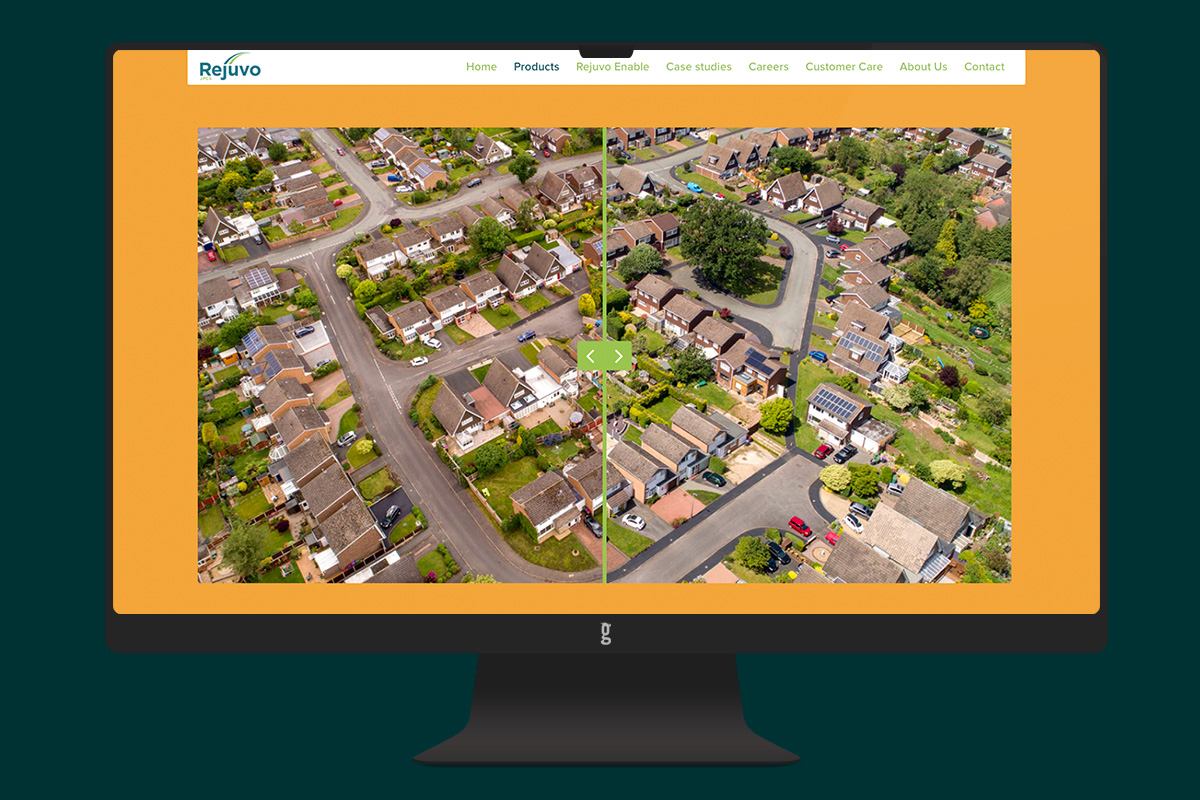 Illustration
Bright illustrations were created for use across the site to demonstrate the key elements of Rejuvo JPCS as a business, adding to the visually engaging experience offered to the end user.

Copywriting
The copy was a crucial element of the new website, with the need for it to accurately capture the brand and the language that is used throughout the business.
It was important that this tone and language was maintained on all pages to provide a very clear message on the business's ethos and mission.
Building a strong relationship with Rejuvo JPCS allowed our copywriters to capture this perfectly.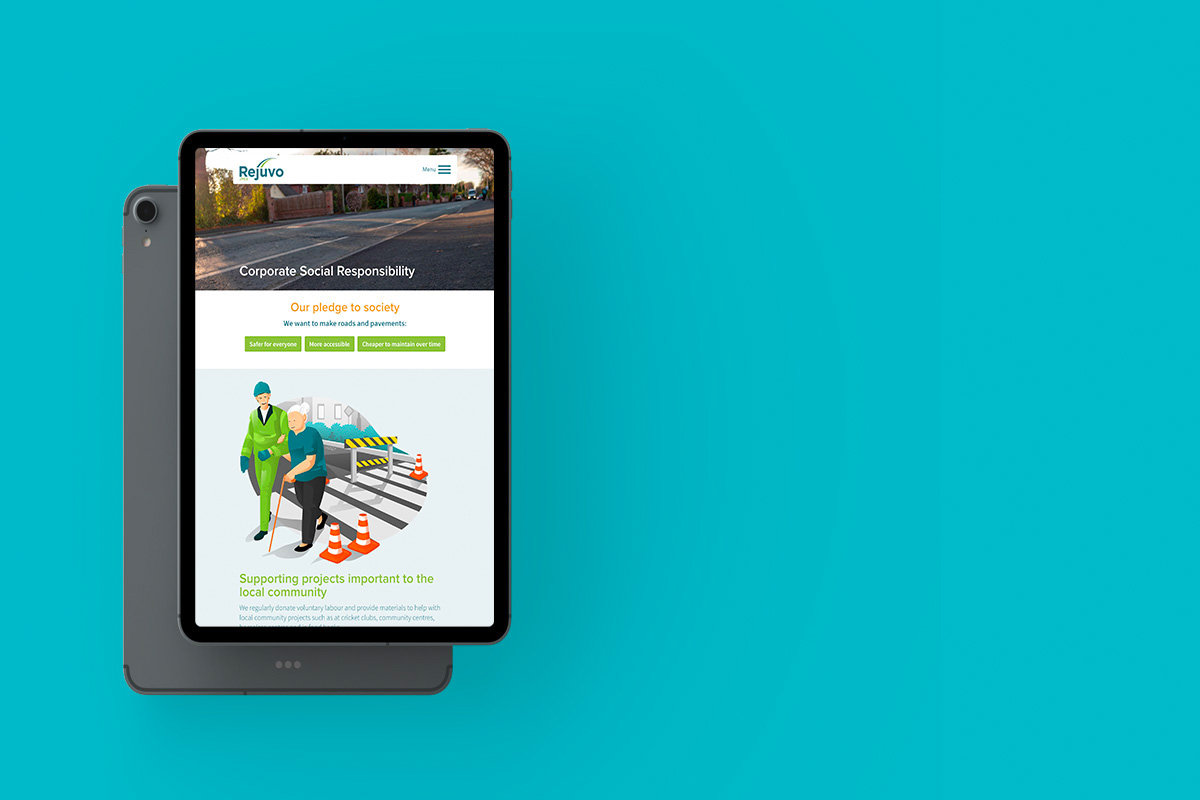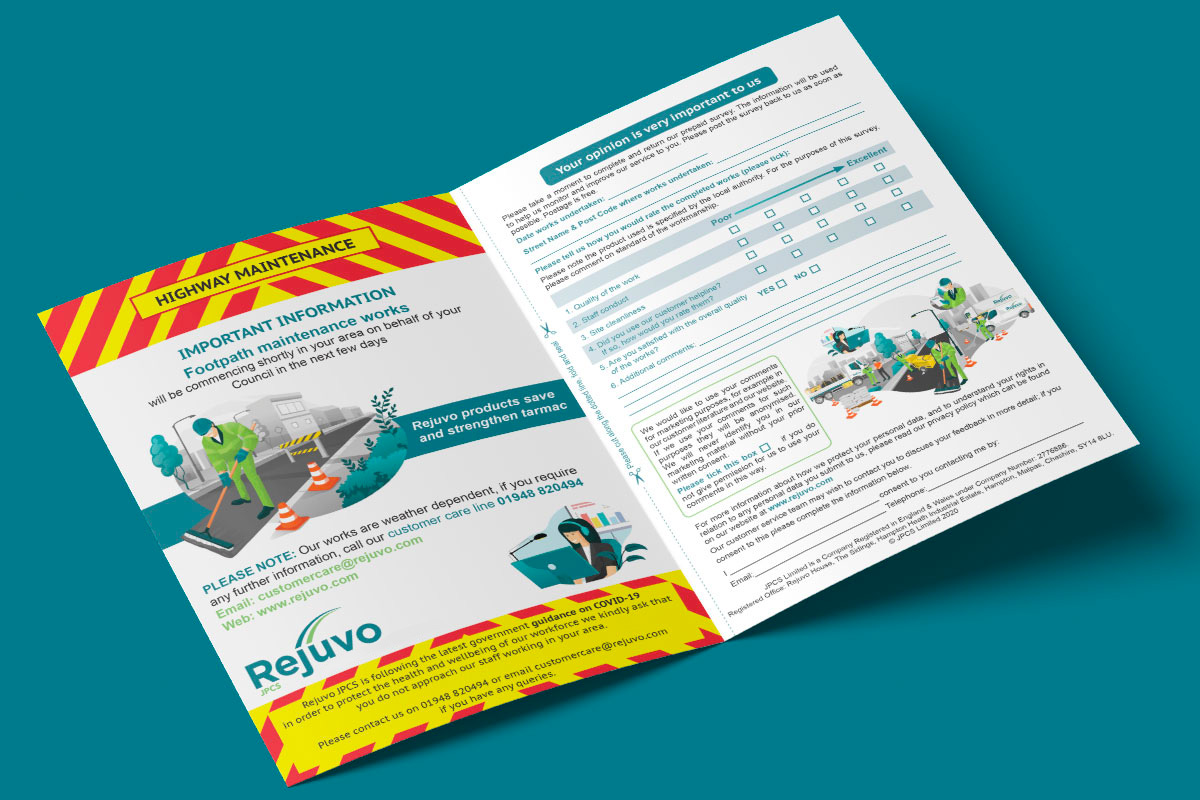 Visit Website
To view this new website, take a look here:
Vist Vebsite