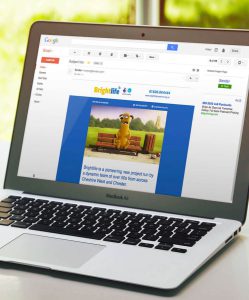 Greensplash is Cheshire's award-winning Marketing  Web Design Cheshire agency based in the pretty village of Hartford.
We offer web design Cheshire, branding, print, SEO and ecommerce.  Greensplash also offers the full umbrella of marketing and web design Cheshire services.
Does your business need online marketing web design Cheshire?
Greensplash is a marketing web design Cheshire specialist. Putting together clever marketing plans.   As a marketing company, we know the importance of using all mediums to showcase your web design and brand.
Using Campaign Monitor to design and develop great email marketing campaigns. We are able to give our client a full breakdown of statistics that allows us to see what part of the campaign has worked. Utilising this data means that we are able to monitor campaigns and gauge what interests the reader. Digital marketing can be hit and miss to start with but once you are able to understand what engages the end user, campaigns will become very successful.
Therefore, as web designer Cheshire, we understand the importance of creating a stunning, eye-catching website.  However,  we also understand that people won't know your business by just a website.
As marketing , we also know what content you need to grab your audience. From getting the wording right to ensuring your video content is a show stopper. Visual imagery is a huge part of the process. Web marketing, without these ingredients, is impossible.
Business marketing and web design cheshire is a practice which allows a business to sell products or services.  Whether you are a local Cheshire based business which only wishes to trade within the county of Cheshire.  Alternatively,  you might want to attract clients from around the globe.  we have the marketing agency experience to help you achieve your goals.
Social Media Marketing Web Design Cheshire
Social media marketing is the use of media platforms and websites to promote a product or service.   Facebook, LinkedIn, Twitter, Instagram, Pinterest are social media marketing.  Well-known blogging sites can now reach out to an online audience.  Therefore you once wouldn't have been able to, you now can. Whether you want to write engaging posts that grow organically.  You want to tailor your marketing strategy to a specific, paid audience, we have the tools and knowledge.  We can put together digital marketing campaigns that are audience specific. Whether you only want to target Cheshire, or the whole of the UK, there is a platform and a solution that fits you best.
If you want us to provide a marketing campaign, then greensplash is the marketing and web design cheshire specialist you need.  Email our Cheshire office at hello@greensplash.com or telephone us on 01606 884123. Alternatively, contact us.