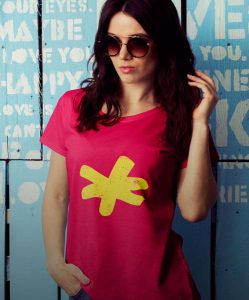 Branding Design Cheshire
Greensplash, the award-winning Branding Cheshire agency based in a sleepy village in the heart of Cheshire.
Greensplash headquarters are based in the picturesque village of Hartford. Situated just outside the market town of Northwich.
We provide a whole host of services and this includes branding Cheshire. Your business branding Cheshire is the face of your company and must reflect what you do. It needs to make people stop in their tracks and delve a little deeper. Encouraging people to visit your social media pages and your website.
It is so important to have a branding Cheshire strategy in place for your business. That is where greensplash can help. With years of experience, Creative Director Andy has the knowledge and expertise in brand development that will bring your brand to life and capture the heart of your potential customers.
Branding Cheshire Clients
A fine example of logo design by greensplash is for Wipe Easy Table Cloths. A small company based in the beautiful town of Middlewich in Cheshire. Greensplash developed their branding Cheshire and implemented it into their print items and the brand-new website that we designed for them. This brand building exercise was so well received that it was voted as a finalist at The Drum DADI awards. How impressive is that?!?!
Another great example of our branding Cheshire and marketing expertise is for client Saint Group. An interior design and flooring company that is local to our Cheshire HQ. Saint provide flooring and interiors to new home builders such as Taylor Wimpey. They wanted a brand that was smooth and showcased the two sides of the business. That's why they came to greensplash. As a design agency with the background and knowledge that we have, we worked closely with the client to ensure their vision was what we produced for them. This brand design was then implemented into their three websites, giving a seamless experience to their clients and potential clients.
We believe a straight forward branding Cheshire strategy is where all small businesses should start. Get the basics in place, such as a powerful logo design and then build your brand around this.
Branding Cheshire Importance
Your logo isn't just for your website and print, it is the face of your company and it is important that part of your brand development is used across the social media platforms. Your brand must always be consistent otherwise your current and potential customers may not know that you are the same company from platform to platform.
If you want to have your branding Cheshire designed and implemented by an award-winning agency based in the heart of Cheshire, look no further! We are here to give your business the stand out face it deserves! Our doors are always open, the kettle is always on, the biscuits are readily available, and Sid and Boo are ready with snuffly, fluffy snuggles! Contact us on 01606 884123 or email us at hello@greensplash.com. Everyone loves to get something that is completely brand new, and we are no exception!
Find out more about or branding cheshire services here: https://www.greensplashdesign.com/design-services/ or contact us.