Aqueduct Marina
We love to work with those close to home, so when Church Minshull Aqueduct Marina and Caravan Park came knocking at the greensplash door, the team was delighted to find themselves immersed in a project that would work to benefit the local community and beyond.
View Website...
Substantial growth
Following a period of substantial growth, the Aqueduct Marina recognised the need for a more contemporary and modern online presence that would meet the needs of its growing client base.
Combining bold video animation, stunning imagery and a clear structure, the site was transformed to highlight their extensive services and showcase the area's outstanding beauty.
The additional integration of e-commerce capabilities provides customers with added functionality and enhanced user experience.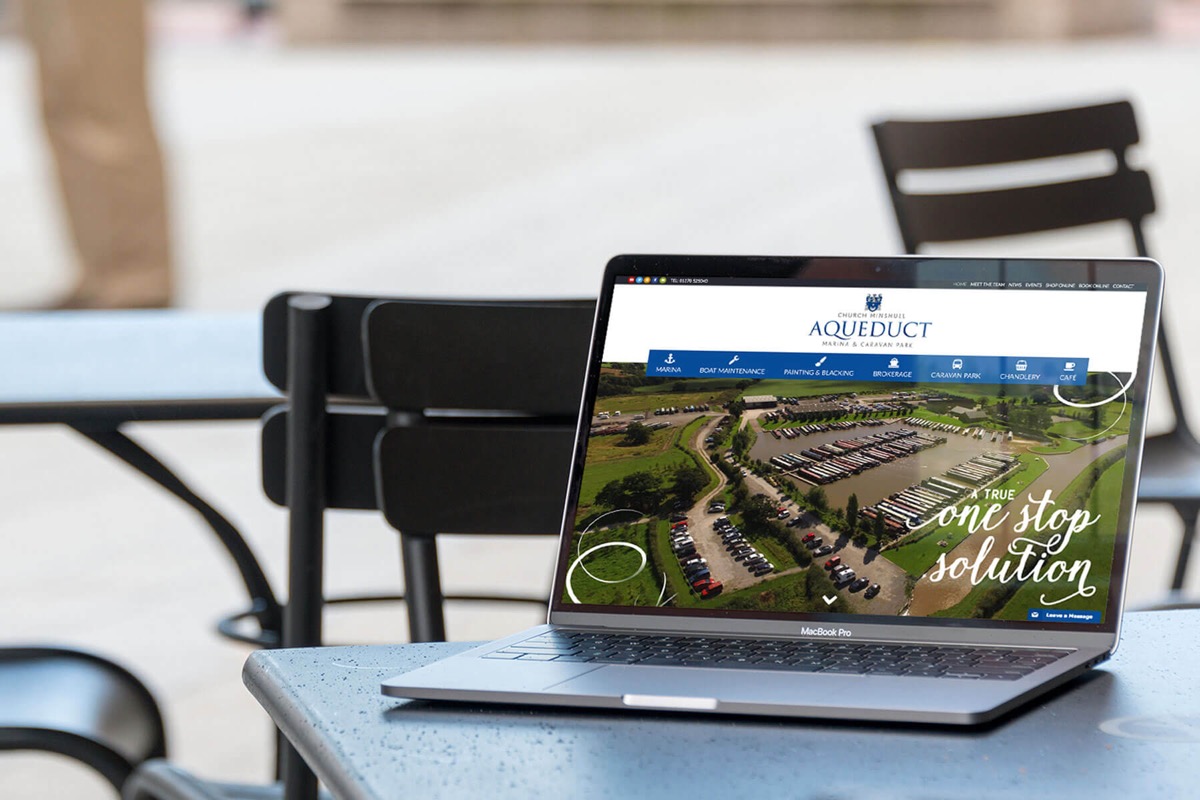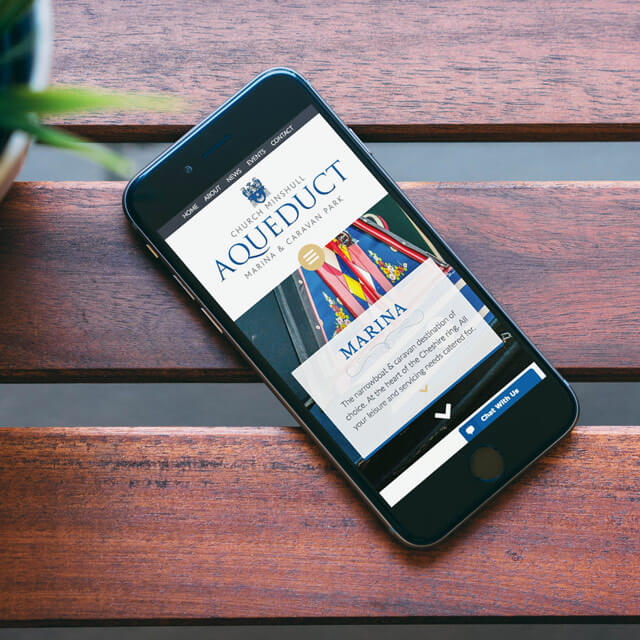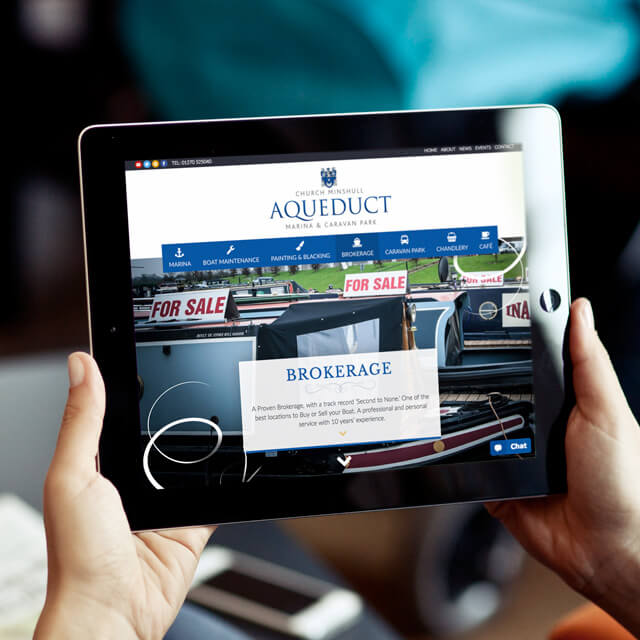 Stunning Photography
From consumables and chemicals, to electricals hardware, paint and plumbing, the online shop on the new site now caters to every boating need.
What's more, to allow the client greater control and freedom over the website going forward, Church Minshull Aqueduct Marina now benefits from a bespoke, user-friendly content management system (CMS) to allow for easy and speedy amendments to crucial areas of the site.
The result – A Contemporary Website with Modern Functionality, fully comprehensive and responsive website with transparent messaging, stunning visual imagery, e-commerce capabilities, CMS functionality and simple navigation.